Environ Vitamin Infusion Facial: What You Need to Know About this Medical Grade Treatment
When we think about a facial, we often think about all the fluff and relaxation. Although it's great and feels amazing, we do want the facial to actually do something for the skin. I mean if you're going to invest the time and money, you might as well get something out of the deal, right?  We actually don't like to call the Environ facial a facial because it is so much more!  But that doesn't mean we compromise on the relaxation, as that is still a huge part of the experience. So, what makes the Environ Facial so different?  Let's dive in!
Let's start with our skin. Just 10-20 minutes in full sunlight destroys up to 90% of the vitamin A in our skin. It's kind of a double-edged sword as we need Vitamin D for optimal health but then we destroy our vitamin A in the process. A deficiency in Vitamin A along with Vitamin C, E, antioxidants, and bio-peptides causes all kinds of skin problems like dehydration, uneven skin tone, rough texture, premature aging, wrinkles, and skin laxity. Vitamin A cannot be ingested to make any improvement in the skin. That is why we need to apply some form of Vitamin A to the skin daily.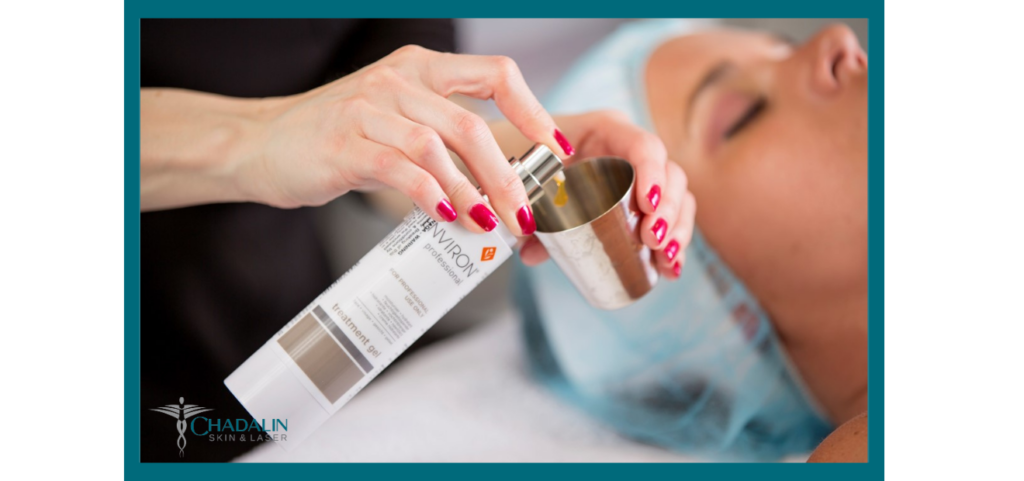 Through many studies and research, we have learned that Vitamin A is like oxygen for the skin. Without it we create a long list of problems.  Environ skincare is the only medical grade skincare that has a step-up system to slowly increase the vitamin A level in the skin. We know vitamin A comes in different forms to eventually become retinol. When we jump to straight retinol, we often have severe flaking of the skin which is a concern for many clients.  With Environ's step-up system it takes a slower approach, building up until eventually you get to the retinol. This makes the process more tolerable; it just takes a little bit longer.  Neither way is wrong or right. It all depends on what you need and can tolerate.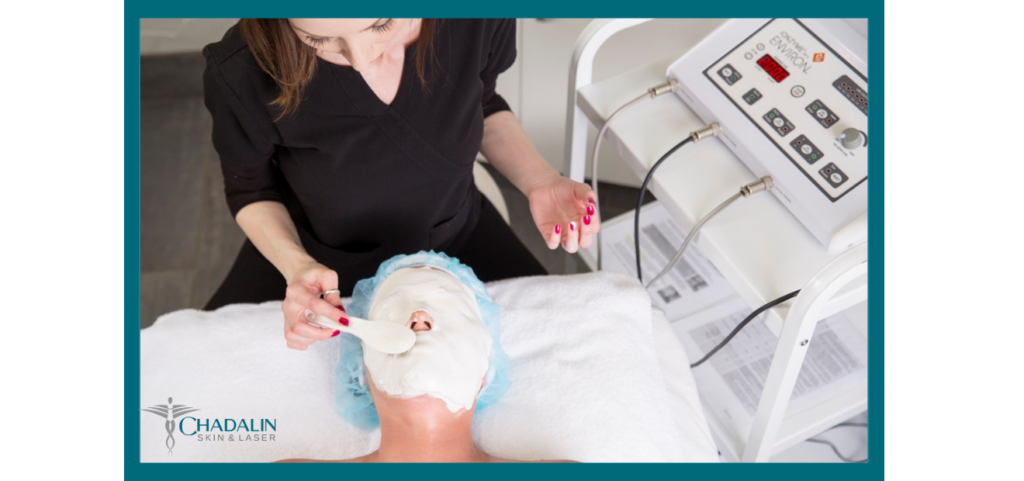 The Environ facial incorporates the DF II Ionzyme Machine. This machine is unmatched in its ability to deliver (penetrate) active ingredients deep into the skin. Studies have shown that the delivery of these active ingredients can improve 40 times when the machine is incorporated in the treatment. Over time and with sustained treatment, this patented technology will transform the skin, returning the look of healthy skin for a lifetime.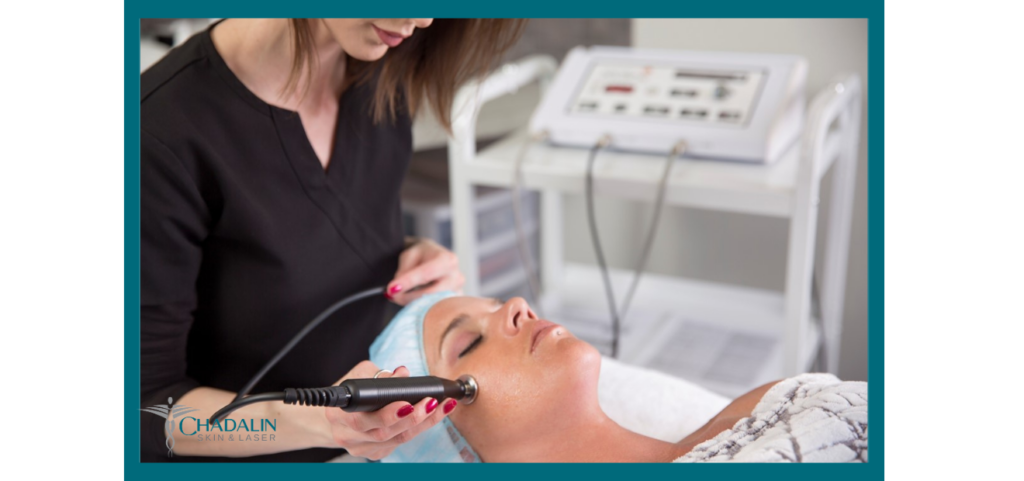 It is also important to note that healthy skin responds significantly better to other clinical treatments such as injectables, laser and microneedling.
At the core of healthy skin is the power of daily habit. Feed your skin every day using medical grade topical products containing the right combination of vitamins, antioxidants, and bio-peptides to heal the skin.  We recommend starting a treatment plan that incorporates good medical grade skincare daily while getting regular monthly facials.
Are you a WELLNESS MEMBER yet?  This is an excellent way of developing a routine to get monthly facials at a discounted price, save 15% of all products as a member and get exclusive products and services at discount.
Building skin health is the foundation to delivering transformational results. Let us help you get there.
Until we blog again,
Linda